Varsity Match
---
The Varsity Match consists of 6 level-advanced singles and 3 level-advanced doubles between recognised students of Oxford and Cambridge universities. The full eligibility criteria for the Varsity Match are those laid down by the Joint Blues Committee, and detailed on the Sports Federation Website.
The match is played on the top-quality, pristine and perfectly flat lawns of The Hurlingham Club, London, which have hosted numerous World Championships over the years. This honour is made possible by the generosity of Cambridge and Oxford alumni members, who always provide excellent hospitality and make us very welcome.
Substitutions are permitted between games, hence different people may play in the doubles and in the singles. Doubles are played in the morning and singles in the afternoon. The matches are to be ranked in approximate handicap order, unofficial handicaps to be used where necessary.
Come to a few of our practice sessions and you too could be selected for the team!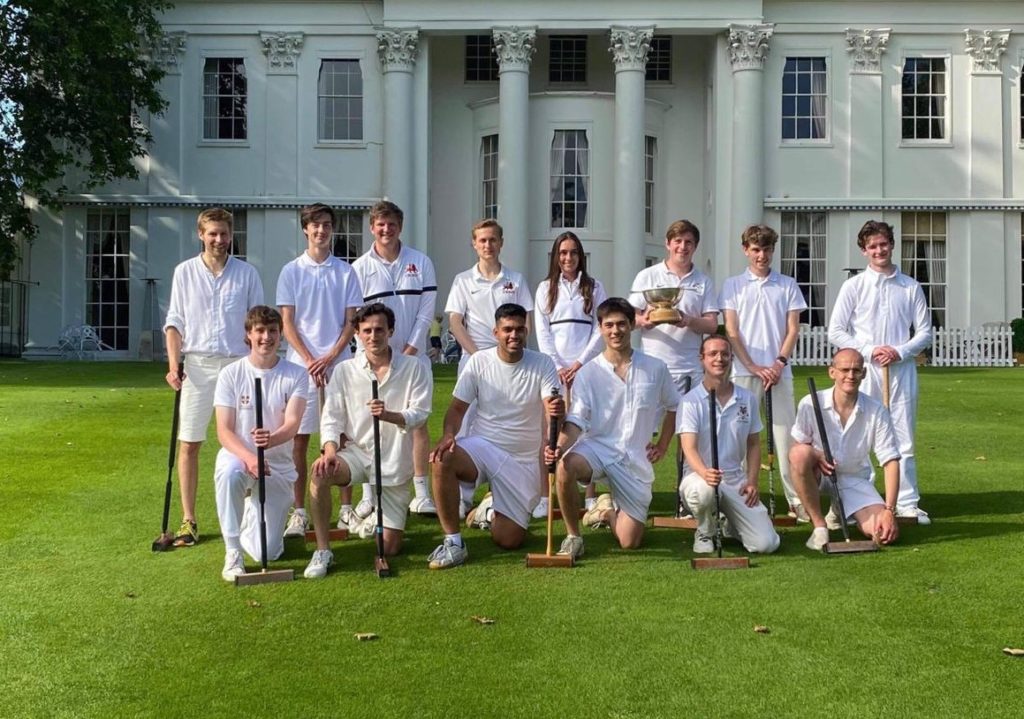 ---